Travelling to Morocco soon? you are gay and not sure if you will find gay tours in Morocco? follow this article, we will walk you through anything you need to know.
Morocco is a spectacular destination with sand dunes, beaches, bustling marketplaces, resort towns, and jaw-dropping mountains. It is located across the Strait of Gibraltar, less than 15 kilometers south of Europe. It is a beautiful country that engages all of your senses, making it an unquestionably worthwhile destination. Morocco has a reputation for being a fantastic destination for a wide range of visitors. However, it is not widely regarded as a particularly gay-friendly country, as some other countries, such as Costa Rica, are. This is not to say that LGBTQ travel is completely absent. Gay people can still book a Morocco tour and travel freely throughout the country.
Traveling In Morocco travel agency will ensure that your Morocco tour, regardless of gender or sexual orientation, is one to remember. Please contact us if you require any additional information.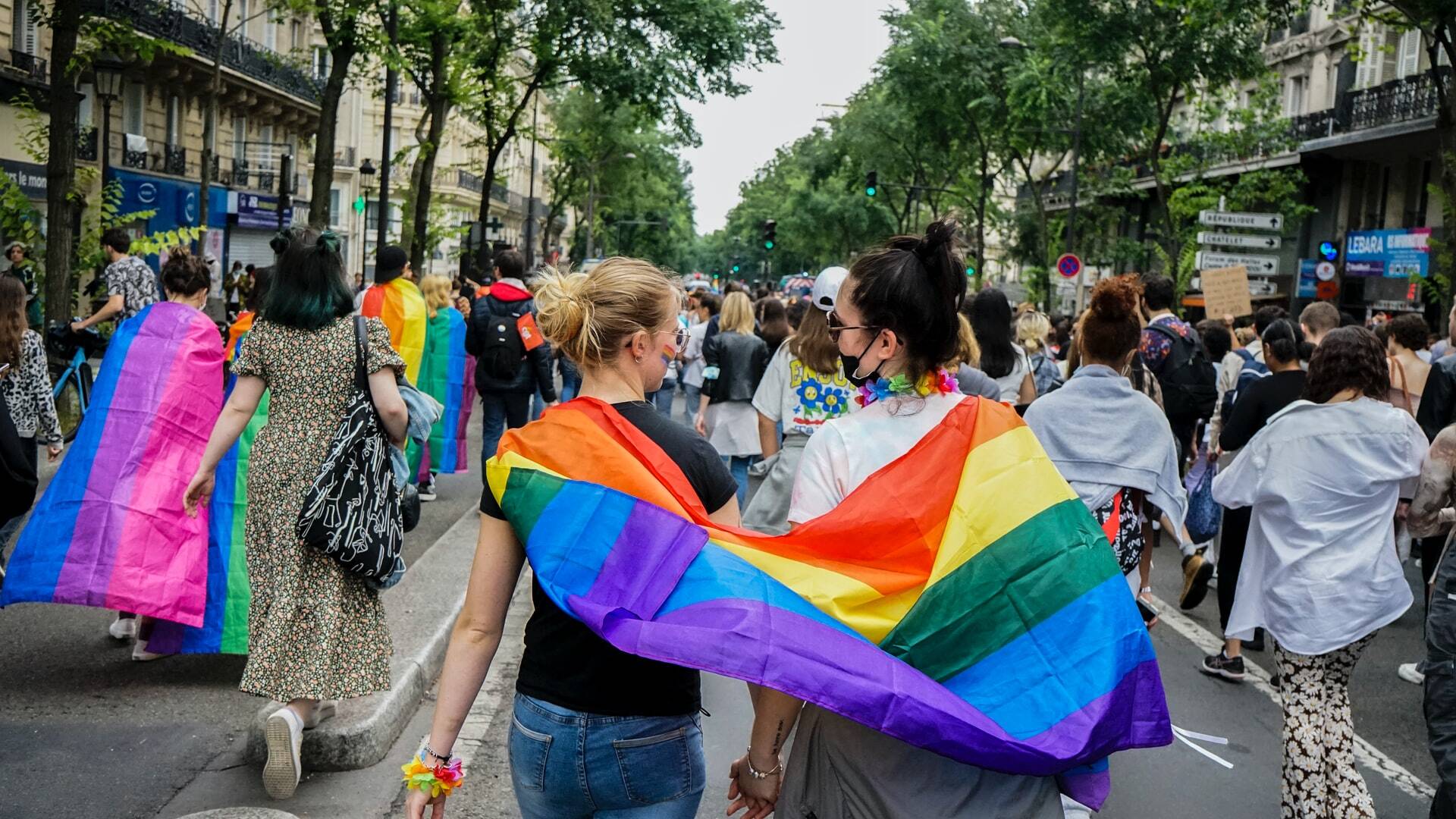 In Morocco, same-sex marriage is prohibited:
Unlike in some other countries where same-sex marriage is legal, homosexuality in Morocco is illegal and punishable by up to three years in prison. However, this is rarely enforced, and the severity of the penalty varies by region. This rule does not, in fact, apply to non-Moroccan same-sex partners who travel or stay together on their trips.
Gay tours in Morocco:
When visiting Morocco as a gay traveler, it is critical to respect local culture and maintain discretion in public. In reality, both gay and straight couples should refrain from making public displays of affection. Heterosexual kissing in public can result in fines or imprisonment for both the woman and the man. When it comes to PDA, the country's predominantly Muslim population is conservative. Because this applies to both the gay and straight communities, the LGBTQ community should not be offended by this fact when visiting Morocco because it is simply a sign of cultural respect.
Any tourist, gay or straight, visiting a new country should consider the traditions and customs of that country, not only for safety but also to learn about living in a new country by immersing oneself in the culture. Seeing something from the outside versus experiencing it from the inside provides two very different perspectives on a way of life.
Acceptance for a gay tours in Morocco:
Despite the fact that LGBT people are not uncommon in Morocco, Moroccans still expect men to marry and have children. It would be unusual if this were not done. This is one of the difficulties that homosexual tourists may face when interacting with locals. Same-sex couples vacationing in large hotel chains or foreign-owned riads in places like Marrakesh, on the other hand, should have no problems because they are used to a diverse range of guests.
Hand holding between males is uncommon in countries such as Morocco, despite the fact that it merely indicates male friendliness. So, don't jump to conclusions if you see something like this. It's also possible that you won't see this as often in more populated areas. Most Moroccans are aware that two men holding hands are frequently assumed to be in a relationship in the Western world. Moroccans would prefer to avoid such an assumption.
Destinations of of Gay tours in Morocco:
Morocco is a diverse country with stunning scenery. Whether you are gay or straight, there are many beautiful places and sites in Morocco that you must see when booking a tour. Here are a few examples:
Marrakech, the red city:
Marrakech is a beautiful city with red and pink buildings and walls. The old town is also a UNESCO World Heritage Site. In addition, the streets are charming, with a wonderful mix of European and African races and cultures.
The city is brimming with exciting things to do in Morocco, such as interacting with the lively locals and visiting cute grocery stores, making it the ideal hands-on destination for everyone.
Marrakech is a must-see city on any Moroccan vacation. Jemma El Fna, the tourism hub, is always buzzing with activity!
The blue pearl of Chefchaouen:
Chaouen, or Chefchaouen, in northern Morocco, has become a popular travel destination for those who enjoy exploring new places. The entire city is painted blue, giving the impression that you've stepped into a fairy tale world.
Everything is painted blue, including the house doors, window frames, stairs, and cabs, creating the most photogenic scene you've ever seen! The city's people are also relaxed and easygoing, allowing you to unwind and soothe your soul.
The best time to walk around the city is early in the morning. There are no shadows when the sun is low in the sky, so you can take beautiful photos, and the blue color is even more beautiful than during the day.
The Sahara deset of Merzouga:
A trip to Merzouga and a desert tour are unquestionably the best things you can do in Morocco, it is the highlight of gay tours in Morocco. In fact, the camel ride and the night in the camp are two of the most memorable experiences you can bring back to your home country. The best activities to try there are camel trekking over the wide dunes, witnessing the most amazing Sahara sunset, singing Berber songs next to the Berber camp, sleeping beneath the bright dazzling stars, and spending the night in the desert camp. There are several incredible memories that should not be overlooked.
Other activities in this small and lovely town include quad biking, visiting the Gnaoua people, and visiting the nomads.
The cultural city, Fes:
Fes is considered the country's second largest city. Idris I built it in 789 on the bank of the Jawhar river. The city took on an Arabic character as a result of the diaspora of Andalusia families exiled from Cordoba during their uprising against the Umayyads of Andalusia, as well as the emigration of Arab families barred from Kairouan.
Fes is considered an important part of Moroccan history. Tens of Arab families were displaced and settled in Fes, forming the first Al Qarawiyyn neighborhood. Furthermore, Al Andalusians who were displaced from Andalusia settled in the Al Andalusians area. Jews lived in the Al Mallah neighborhood.
When 'Idris I' died, his son established the second city on the left bank of the river. The city was still divided into two parts. Later, Yusuf Ibn Tashfin invaded the city and ordered the unification of the two cities under the Almoravid dynasty. Yusuf Ibn Tashfin is regarded as the city's second founder, as it had evolved into a military installation, religious, scientific, and cultural center by the time he was born.
Ait Benhaddou, the Kasbah:
The ksar of Ait Benhaddou has been on the UNESCO World Heritage List since 1987. It was known as the "Mont-Saint-Michel des Chleuhs" during the French colonial period. The ksar of Ait Ben Haddou is an excellent example of southern Moroccan architecture. The ksar is primarily a residential neighborhood. Houses cluster within the defensive walls, which are reinforced by corner towers and pierced by a barred gate; some are modest, while others resemble miniature urban castles with high towers and top portions painted with clay brick patterns, but shared areas.
It is an outstanding collection of structures that provides an in-depth look at pre-Saharan earthen construction techniques. Despite the fact that its structure and method spread fairly early in the valleys of southern Morocco, the oldest buildings do not appear to be older than the 17th century.
Essaouira:
Essaouira is known as Morocco's windy city, it is one of the cities where Travelling In Morocco organizes gay tours. This city has been transformed from a bustling port into one of the world's best locations for windsurfing, kiteboarding, and other thrilling watersports thanks to a combination of magnificent beaches, excellent sea, and nearly consistent tropical trade winds. As evidenced by the massive walls that encircle this historic Moroccan commercial center, the city has a dual past. Rusted guns between the ramparts of what was once a Portuguese castle still point out to sea, and the architecture of Mogador has a European feel to it. However, the small twisting alleyways are alive with the sounds of Gnaoua singing and women in white Haiks weaving their hands.
Ouarzazate, Ouallywood:
The Ouarzazate region used to be the starting point for the oasis routes and the 1000 Kasbah route. It was also a commercial and cultural crossroads for people from the high Atlas and sub-Saharan tribes.
The Berbers were the first known inhabitants of this land. Following the French occupation in the 1930s, the region became a haven for Africans, Jews, Arabs, and Europeans. Ouarzazate's distinct flavor stems from the blending of diverse races and cultural backgrounds.
It is well-known as Morocco's cinema city. Its breathtaking natural vistas and opulent Kasbah have served as the backdrop for a number of films. Lawrence of Arabia, Gladiator, Prison Break, and Game of Thrones are among them.
Filmmakers choose to shoot there. This is due not only to the desert scenery, studios, Kasbahs and Ksour, and skilled film technicians, but also to the quality of light. The sun shines so brightly in Ouarzazate that the authorities decided to construct a solar power plant there. It is one of the world's largest suppliers of renewable energy. The solar power plant is called Noor, which means "illumination."
Rights of LGBT in Morocco:
In Morocco, the prospects for LGBTQ equality remain bleak. Traditional values and a strict religious culture suggest that the Maghreb will take a long time to catch up to Western LGBTQ acceptance standards. Kif-Kif, which means "alike," is a worthy LGBTQ Moroccan rights organization based in Spain. Mithly is a journal that it has published.
Morocco's traditions and laws may not yet be in sync with the neighboring Western world due to the country's deep religious and family traditions. Nonetheless, Morocco continues to entice the homosexual community as a magical and exotic vacation destination. Visitors who identify as LGBTQ should exercise caution when visiting Morocco, but rest assured that it is a fantastic location with plenty to do and see.
Gay tours with Travelling In Morocco:
Morocco tours from Marrakech:
The majority of our Morocco tours leave from Marrakech. It is safe to say that no visitor to Morocco should miss out on a trip to Marrakech. As a result, it is our responsibility as a Morocco tours travel operator to provide you with the best Customized group and private desert tours from Marrakech. Our staff has years of professional experience and has designed a variety of tour itineraries that are frequently booked by travelers. We attempted to include the Sahara desert in the majority of our Morocco tours because it is considered the highlight of all Morocco trips. Click here to create your own Marrakech itinerary.
Morocco tours from Casablanca:
Based on previous clients' requests, we have customized some trip itineraries from Casablanca. As previously stated, the Sahara desert is the highlight of all Morocco excursions, so we planned all Merzouga itineraries as well as several Zagora desert itineraries. Furthermore, we tailored Casablanca trips to cultural, economic, and commercial sites. Click here to create your own Casablanca itinerary.
Morocco tours from Fes:
Individual and group Fes tours are very popular on our Morocco vacations. When it comes to Moroccan cities to which tourists fly. We're talking about two cultural cities, Fes and Marrakech. As a result, our tour operator team "TIM" has developed a number of itineraries based on previous customer requests. Our Desert trips from Fes are open to couples, families, and small groups. We can also arrange a private solo trip.
If you want to change a tour itinerary to a different city or location, please click here.
Morocco tours from Tangier:
Tangier is a popular tourist destination in Morocco. As a result, some of the excursions that travelers typically book have been modified by our professional staff. Aside from desert excursions, we also offer customized group and private desert tours from Tangier. However, if the itineraries provided do not meet your needs, please contact us and we will create a plan that does.
FAQ
Is it safe for gay couples to travel to Morocco?
Despite its repressive laws, Morocco remains one of the safest countries in Africa for LGBT visitors, and one of the most tolerant in the Islamic world. Tangier may have had a colorful past, but it no longer has a gay scene.
Is Morocco safe for gay tourists?
Morocco is not a safe destination for LGBTQIA+ travelers who wish to publicly express their sexuality and/or gender identity outside of a highly conservative, heterosexual binary. Homosexuality is illegal and punishable by prison time and fines under Penal Code Article 489.
Is Marrakech LGBT-friendly?
Marrakech is widely regarded as the most tolerant of the cities. It does not have any gay clubs or bars, though certain neighborhoods are known to be LGBTQ hangouts, and some clubs attract a more diverse audience. This is due, in part, to the large number of LGBT ex-pat couples who have moved here, particularly from France.
Is Agadir gay-friendly?
Morocco has been and continues to be a favorite destination for LGBTQ visitors, whether the country admits it or not. Gay travel destinations such as Tangier, Marrakesh, and Agadir have long been popular.